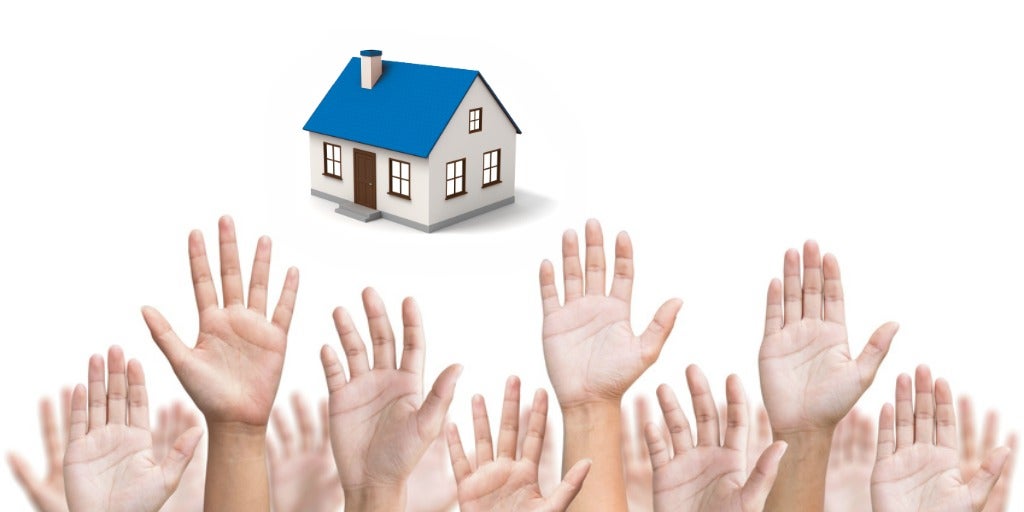 Tips on Dealing with Multiple Offers
Multiple Offers. There is no two juicier words for a home seller, and today's market may conjure up images of winning the lotto on your home by forcing buyers to face off against each other to "win" your home with the best offer. We've seen it up and down Vancouver Island, where homes routinely sell for thousands of dollars over asking price. Meanwhile, buyers may hate the idea of a bidding war, worrying they will either get caught up in the competition and pay too much, or risk losing a house they love. There are many factors that come into play when getting into a multiple offer situation. Here are 10 things for both buyers and sellers to consider during the multiple offer process.
-Tips for Buyers-


1. Dollars, Deposit and Subjects
Many people focus on the offer amount as the major decision-making factor. Although it's true that money talks they're other important aspects to consider, including the deposit amount and the subjects in the actual offer itself.
Some sellers will see a large deposit as a stronger offer, even though the deposit is virtually impossible to be lost to the seller in the process of buying a home. It gives sellers comfort that they have your money, even though they don't. It is in a trust account until closing. If you are going to include any subjects you want to include a few as you can. I recommend you view and approve the property title, PDS and any other information pertaining to the subject property. By shortening up your offer and making it as clean as possible you show the seller that you've done your due diligence and are serious about purchasing the property.
2. Dates & Timing
The closing date and the subject removal dates can play a big part as well. If a subject home is vacant, most of the time a closer closing date would be prefered by a seller. Consider a scenario when a very long closing or very quick closing would be of more appeal to a seller than the dollars and cents, should those amounts in the offer all be relatively close. Some sellers may want cash and a quick closing, versus a bit higher dollar amount. Others may have reason to prefer a longer closing to put things in place with their next purchase or build. With vacation homes, some sellers want the time to finish out the season. Timing matters with closing dates and can have a huge impact.
The other date to consider is the length of time for your subject removal period. If subjects are even accepted in a multiple offer situation, they need to be minimal and removed sooner rather than later.
3. Inclusions
When you're in a multiple offer situation as a buyer, you might want to consider leaving out that deep freeze, that classy art piece, the ride-on lawn mower, or whatever else you were hoping would be thrown into the deal.
This is the item that can seem to be "not a big deal", but can be the thorn in the side of the seller and could even crush a deal. 99 per cent of the time chances are that your idea of the value of that item is much different than the seller's perception. Don't complicate things with so many moving parts in the process.
-Tips for Sellers-
Now, for sellers, here's what to do, what to know and how to go about a multiple offer situation in a realistic, honest and most importantly conducting business in good faith.
1. "Too Close to Choose"
This is one tactic that is sometimes applied when multiple offer are received, usually delivered with the implication that the offers are "too close to choose." It could make all parties sharpen their pencils and make their offers a bit better in terms of the points above or it could discourage a buyer and they could pull out completely. It is a risk on a seller's part, but has a history of benefiting a seller in some cases. In this position, buyers must seriously consider how much they want to sharpen their pencil, if at all. It could simply be a play to get more money, even if your present offer is already good enough for the seller.
2. Use irrevocable to Play for Time
If the irrevocable period on the offers allows enough time, a seller can begin a dialogue with one party and discuss how much better they are willing to make their offer, while still being within the time frame to accept any of the offers on the table. Going back to each buyer individually to see if any are willing to improve their offer is a strategy that can greatly benefit a seller, but should be done with full disclosure.It's gamesmanship at its best, but don't take it personally or assume you're being played. The goal of a listing agent is to get the most money possible for the seller, and the opposite is true of a buying agent. So, irrevocable periods can play a massive part in that process on both sides.
3. Holding Off Offers and Bully Offers
You may hear a listing agent say they aren't looking at offers until a certain day and time. This gives the listing some time to gather steam and get some hype, in order to produce more interest and more offers.
During the period where the listing agent is holding off offers, you will sometimes see a 'bully offer' – the buyer ignores the rules given by the listing agent and delivers an offer in advance of the hold-off date in order to get the property without having to compete.These offers will usually be enticing enough that the seller will seriously consider taking that offer in lieu of going to a multiple offer situation. However, there is a new twist that could make bully offers more difficult or even impossible: a listing agent can have an official document signed that does not allow any offers to be presented to the seller until a certain date and time. This must be disclosed with the listing so that the hold-off date and time is known by all, this prevents a bully offer from coming in and ruining the process.
If you would like to know more about multiple offers or anything Real Estate related feel free to reach out via my social media outlets or by email!