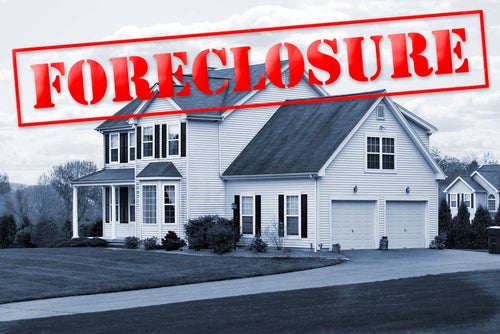 Foreclosures are getting harder and harder to find, but we're here to help you in your search. If you're in the market for a short sale, foreclosed or REO property, you need to read this article.
Words like court ordered sales and foreclosures conjure images of houses for cheap prices and amazing deals, but there's a myth or two around these homes that requires dispelling. In BC, homes begin the foreclosure process through the courts, when a homeowner has missed payments and is unable to recuperate the costs to pay off their mortgage and other debts. This is what's called a judicial sale, where the lender has applied to the BC Supreme Court to request that the property go on the market. If the court agrees, they order the sale of the house and it's then listed with a REALTOR®. If it sells, the proceeds go to the lender to pay off the mortgage and other debts.
The goal of any foreclosure sale is to cover the debt of the owner, with the money going back the lender. As such, the home isn't likely to be sold for a price well under fair market value. In fact, it's quite common to see these homes selling at a fair price.
What To Know About Buying A Foreclosed Home:
1. You're buying the foreclosed home as-is. Offers on these homes are considered subject free, once in court. You can request an inspection, but there's no contingency on the results.
2. You must include a Schedule A with the offer. This is a form that releases the owner/lender from any responsibility. If you move in and there are holes in your walls, you can't go to the bank to get it fixed; it's your responsibility.
3. Appliances are not fixed, and therefore are not included in the sale. On possession day, if you have appliances in your new house, then that's a bonus!
4. Be wary of a deal that looks too good to be true. Do your due diligence and investigate for problems.
5. Other buyers can present offers at the court date. The judge will assess the offers and will usually award it to the highest bidder. That being said, if the prices are fairly similar, the judge may choose whoever offered first.
To be in the know when it comes to foreclosures, you need a licensed real estate agent working for you on the inside. We'd love to help you keep track of the latest opportunities on Vancouver Island. If you want to view properties today, please don't wait for an email reply, call us at 250-755-5759 for the fastest service!